Can anyone provide some pictures on how to properly assemble Copiglia clamps. I looked through past discussions on these clamps and I saw a very detailed article on these clamps however all the pictures were no longer on the site. I have a 1965 330 GT 2+2 and all the Copiglia clamps were gone when I purchased the car so I have not seen one. I appreciate your assistance.
Art
1965 330 GT 2+2 Series 1 Interim car sn 7091
---
Posts: 1778
Joined: Wed Sep 04, 2002 12:13 am
Location: San Francisco Area
---
Posts: 898
Joined: Mon Sep 06, 2004 10:31 am
Location: with Barney the Beagle boy and Enzo 8995
Not sure why my pictures disappeared, maybe because I used some cheapo camera, but as Art knows, I"m happy to send the pictures to anyone who wants them. steve
steve
meltzer, ""With a Ferrari, whatever it is, it's a $1000. If that's what it is.""
'66 330 GTC, '72 Daytona-red, did they make any other colors?
---
Greetings.. Some time ago I bought a kit with bands, clamps, and cotter pins from AuthenticClassics , a Mercedes restoration supplier. It came with both sizes and was the most reasonable price I found. Don't remember the application or part number but I think John V bought some as well and perhaps he is a bit more organized than I (and it wouldn't take much)

Tim
1964 330GT 5769 -the big yellow taxi 61&66 Morgan +4's Daimler SP250 and some other dull stuff plus a brand new Mini Cooper S Clubman JCWS
---
Posts: 1778
Joined: Wed Sep 04, 2002 12:13 am
Location: San Francisco Area
The kit Tim mentions is good stuff except the finish is not period cadmium, it's that common blueish finish. This print shows the installation instructions, as well as the lengths for each size hose. Hope it helps.
john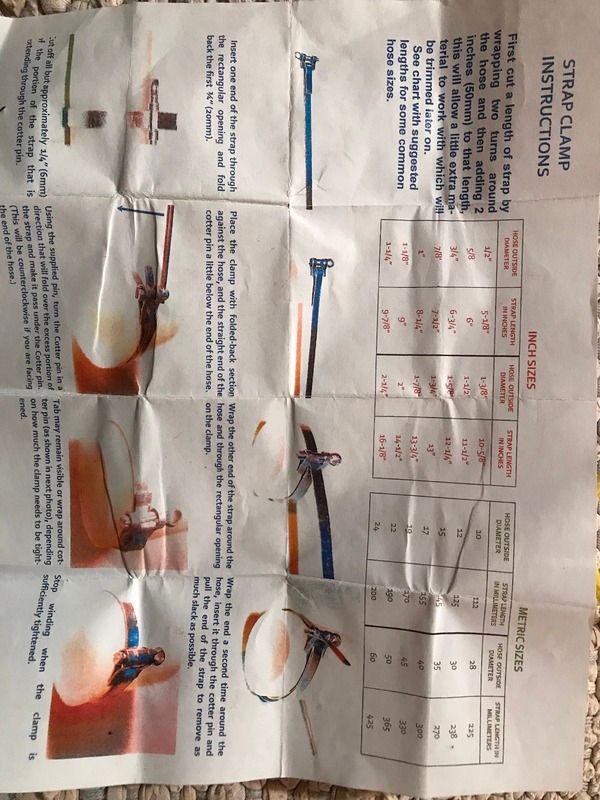 PF Coupe
---
Posts: 102
Joined: Fri Feb 06, 2015 8:28 am
Michael
1967 330GT #9693
1967 Ducati 350 Sebring #04783
1959 Moto Guzzi Galletto #GNR93
1971 porsche 911e
---